CSIRO Data Access Portal
datasets and portals
The CSIRO Data Access Portal provides access to data published by CSIRO across a range of disciplines. It gives access to CC-BY and CSIRO Data License datasets with a diverse range of subjects including pulsars to viruses, ontologies to genomics, seabed sediments to solar radiation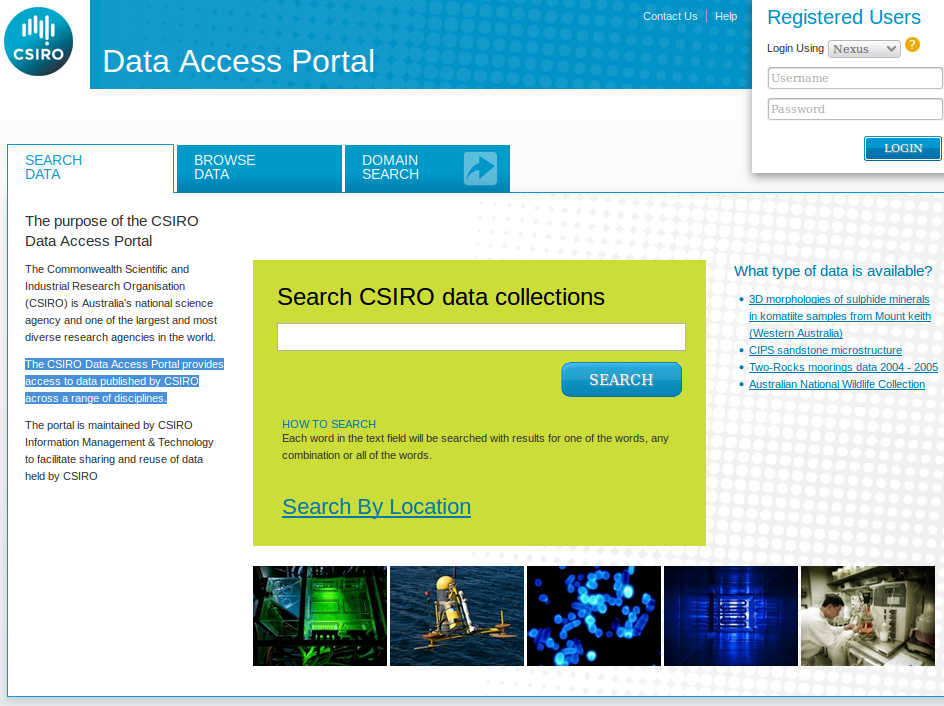 There is a browser interface to browse by subject area, search by keyword, search by location, download files. All help documentation is here. There are a few things to watch out for though:
Beware licences- some data collections specify No Derivatives, some specify Non Commercial reuse.
Beware collections with public metadata but non public data. After searching, use the Show ONLY option in the Refine Results column to limit to those collections with public data.
Beware large collections (>1GB) - check special download instuctions for these here
There is an API which can be used to access the catalog content, see here.
Feedback is welcome. If you have anything to tell us about the data you find, its usability, the usability of the DAP please let us know via researchdatasupport@csiro.au. If you know of CSIRO research that may be generating data that you could have used for an idea but you can't find the data please also let us know.